Enovacom is proud to receive over 97% satisfaction
from its users.
Since 2002, our team has focused on healthcare organisations' needs for interoperability and security solutions. We support all sizes of organisations with cost-effective, scalable and highly reliable solutions. With over 1500 clients, we constantly update our solutions to deliver against healthcare's evolving needs.
900+ public hospital clients
20 Large university hospitals
600 Hospitals
150 Health centres
15 Mental health centres
19 Specialist cancer centres
75 Charity care health institutions
300+ private health organisation clients
250 Private clinics
3 Private clinic groups
2 Nursing home groups
Major clients in public health, telehealth hubs and services
17 Blood banks
10 Telehealth hubs
Multiple health financing, insurance and public health institutions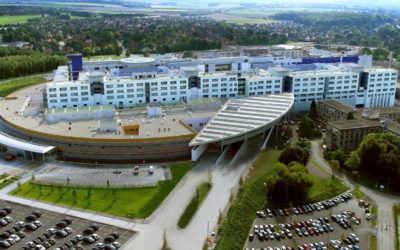 Alarm management: Amiens University Hospital connects healthcare teams and patients With over 6,200 members of staff, Amiens-Picardie University Hospital is one of the two benchmark public university healthcare organisations in the Hauts-de-France region. With...
read more