Enovacom is proud to receive over 97% satisfaction
from its users.
Since 2002, our team has focused on healthcare organisations' needs for interoperability and security solutions. We support all sizes of organisations with cost-effective, scalable and highly reliable solutions. With over 1500 clients, we constantly update our solutions to deliver against healthcare's evolving needs.
900+ public hospital clients
20 Large university hospitals
600 Hospitals
150 Health centres
15 Mental health centres
19 Specialist cancer centres
75 Charity care health institutions
300+ private health organisation clients
250 Private clinics
3 Private clinic groups
2 Nursing home groups
Major clients in public health, telehealth hubs and services
17 Blood banks
10 Telehealth hubs
Multiple health financing, insurance and public health institutions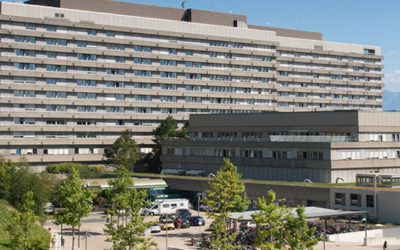 The Vaudois University Hospital (CHUV) has been focusing on efficiency, innovation and the Internet of Medical Things (IoMT) with Enovacom by using hospital gowns with integrated vital data readers which feed directly into biomedical devices. This interview is with...
read more