RDV HIMSS19

Predictive Medicine: The new aim of Connectivity.

HIMSS 2019 will take place in Orlando from 11th to 15th February 2019. We look forward to welcoming and meeting with you on Enovacom booth n°9000-02 (Innovation Live Area) and would strongly recommend attending our informative conference on Wednesday 13th February at 11:15 am.
Live Demo :

Discover the journey of a patient and the associated data.

Everydays, from the 11th to the 15th of february -Booth n°9000-02
01

Interoperability :
Ensure the exchange and integration of patient data.
Easier to implement and manage than other proprietary solutions ;
Lower cost of interface design and long-term support ;
Scalable, robust and dependable ;
02

Connectivity :
Collect vital signs patient data from your biomedical devices.
Deliver a comprehensive patient record ;
Integrate with clinical applications ;
Reduce costs,administration and clinical risk ;
03

XDS Workbench :
Share patient documents within your region.
Improved collaboration ;
System interoperability ;
A workbench & single registry.
Conference :

Interoperability for Predictive Medicine.

Wednesday 13th February – 11:15 am.
Digitilisation of medical records, sharing of patient data, connected medical objects and devices… The e-health evolution is transforming the links between patients and healthcare professionals with the fast pace and evolution of data and volumes being produced.
Many cases of use are aimed at driving the improvement and acceleration in patient-care but also the patient experience. Rapid access to all patient information or rapid response based on the data collected are all challenges that need to be addressed today.
Enovacom will present how the value of rich and comprehensive healthcare data can be made available to all stakeholders using a new technological approach. Enovacom provides integration technology and a data repository which can be used in many different areas: IOT, BIG DATA and IA.
Speaker
Jean-Baptiste Michon
Marketing Product Manager
Twenty years of expertise in the fields of medical information systems and a real passion for innovation give me a panoramic vision of the challenges of urbanization of applications in institutions…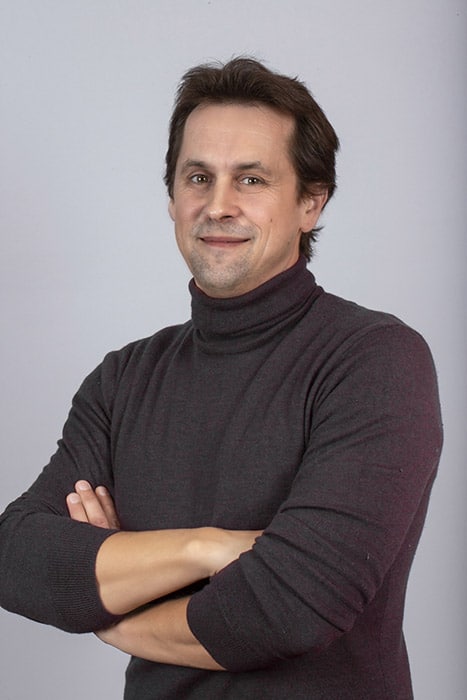 6 reasons why

you need to meet us.
Leader in Europe.
Come and meet a french software company 100% dedicated to healthcare and the most innovative in the sector.
A unique strategic software suite.
Enabling integration of applications/medical devices and assuring patient data identification and confidentiality.
1600+ customers
Learn about why we are so trusted by clients.
An innovative conference.
How a FHIR repository can make data available for care teams, researchers. On 6th March at 2:30 pm.
5 Countries.
Enovacom in Canada, United Kingdom, Switzerland, Belgium and France.
100% healthcare.
A team of 140 people with real expertise in health technologies.
Dates
Salon
From 11th to 15th February 2019.
Conference
Wednesday 13th February – 11:15 am.
Where to find us ?
Level 01
Hall G
Innovation Live space
Booth n°9000-02
Questions ?
We're here to answer.
Want to know more about Enovacom products ?

Rapidly deployed, scalable and easy to use – the No. 1 healthcare interoperability platform in over 1500 hospitals.

100% software solution that integrates vital signs information from medical devices with the patient record.

Improve collaboration between healthcare professionals by making medical documents easier to share and access.