From Vital Signs
 to
FHIR 
Repository and
Big Data
Analytics
You can download the conference material by clicking on the link below for free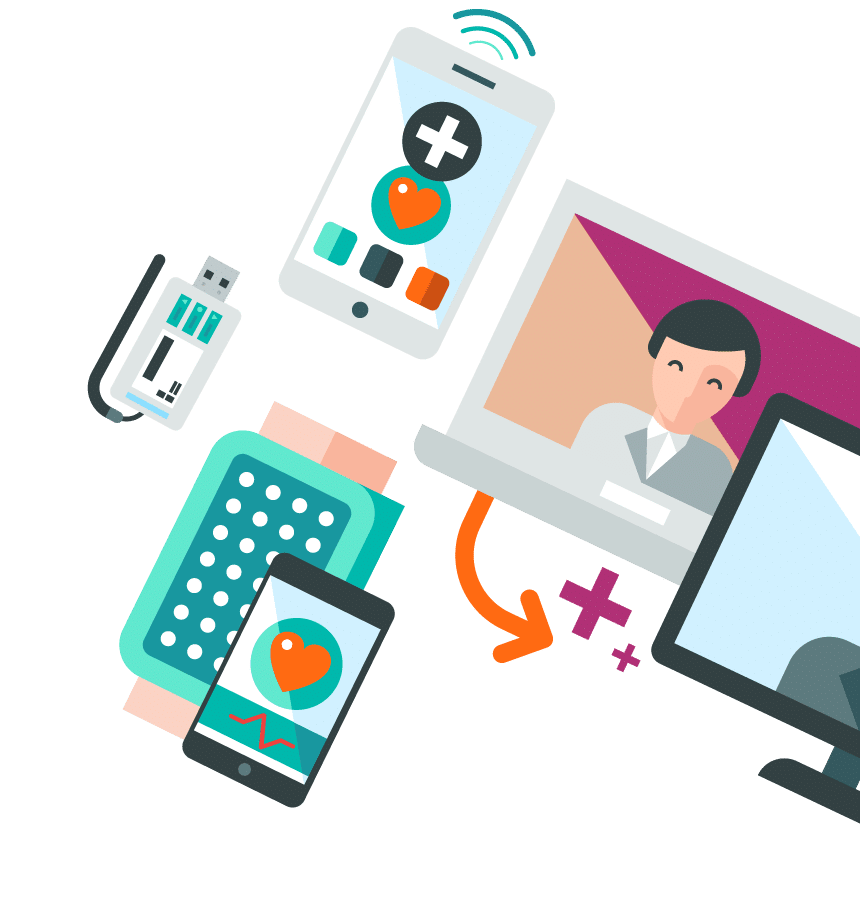 From Vital Signs to FIHR Repository and Big Data Analytics
You can download the conference material by clicking on the link below for free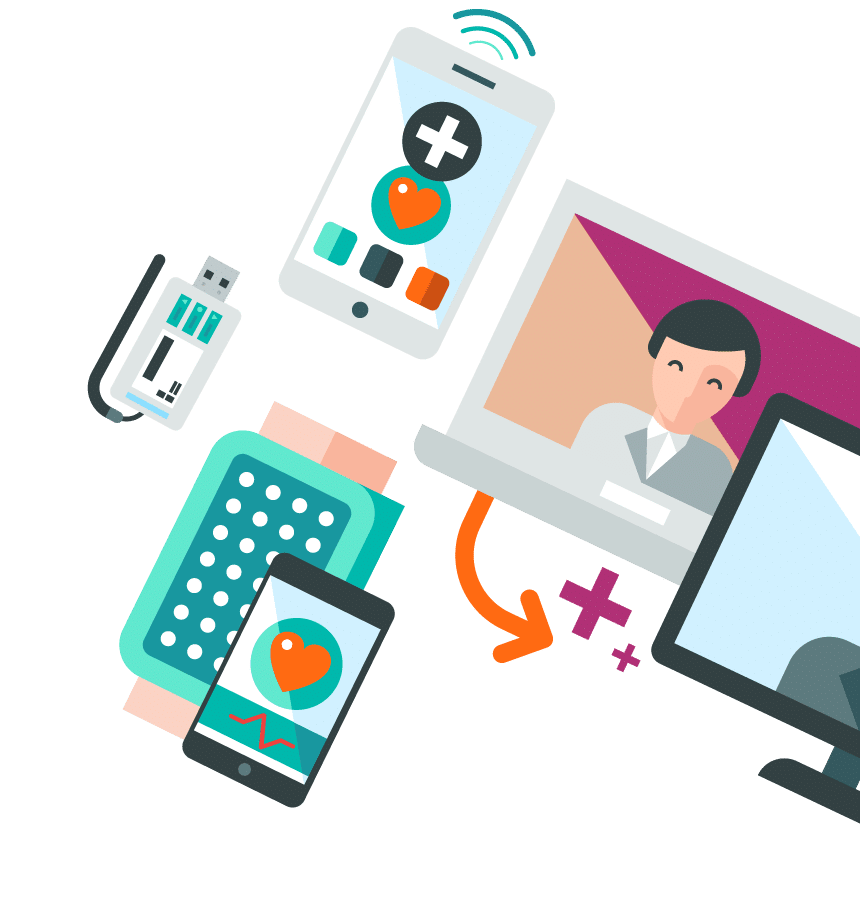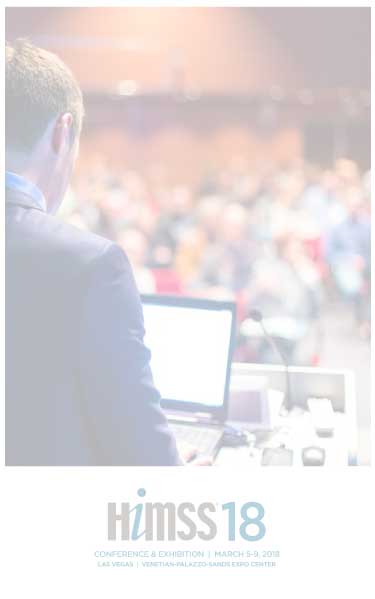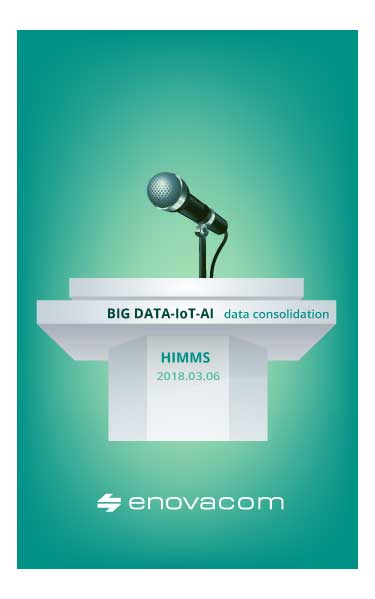 BIG DATA-IoT-IA : data consolidation
With over 15 years of experience in interoperability, and security of information systems and more than 1,500 equipped hospital worlwide, ENOVACOM presents  ENOVACOM V3 SUITE able, among other things, to integrate Biomedical equipment and information systems throughout a territory. The suite also enables data consolidation in centralized or distributed FHIR warehouses to address all sharing projects, BIG DATA, IoT and IA.
Attend a live demo on patient data feedback
Find out how we can connect and integrate data from your biomedical devices. Our solutions are able to sample and transform this data with healthcare standards such as the emerging FHIR standard. We will demonstrate all of this plus how a FHIR repository can further exploit this data for healthcare research/information teams: Big Data approach that enables Predictive Medicine and Population Health analytics.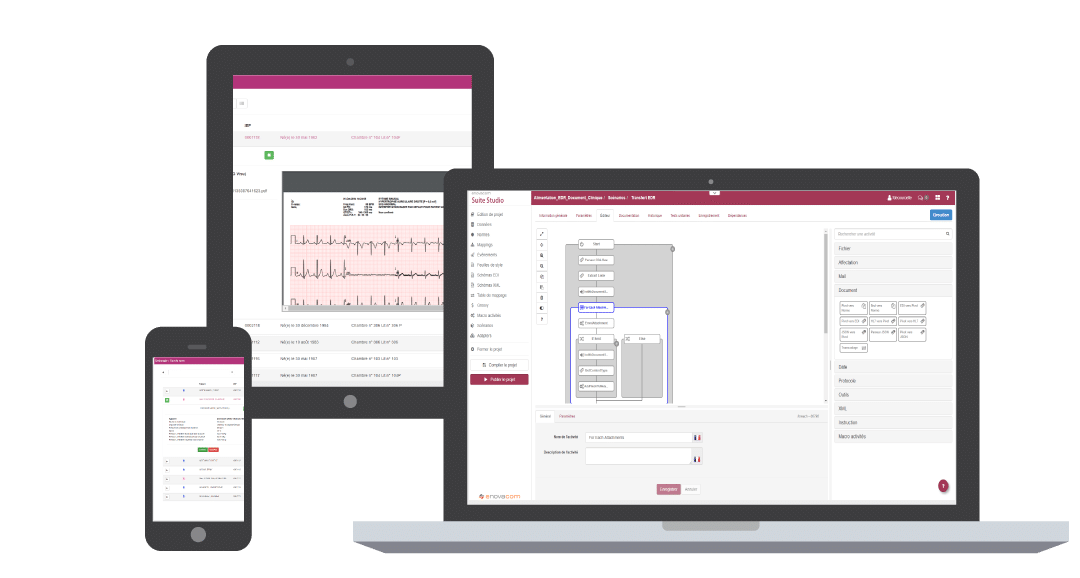 With more than 20 years in healthcare IT innovation, expert in interoperability issues and massive data sharing, François is highly involved in offers positioning and product strategy.
François Decourcelle
Daniel has 23 years' experience in the healthcare and social services sectors of Quebec, including 15 years in the healthcare IT market.                                             
Daniel Roberge
Leader in Europe
Come and meet a french software company 100% dedicated to healthcare and the most innovative in the sector.
A unique strategic software suite
Enabling integration of applications/medical devices and assuring patient data identification and confidentiality.
1600+ customers
Learn about why we are so trusted by clients.
An innovative conference
How a FHIR repository can make data available for care teams, researchers. On 6th March at 2:30 pm.
5 Countries
Enovacom in Canada, United Kingdom, Switzerland, Belgium and France.
100% healthcare
A team of 140 people with real expertise in health technologies.
Find Enovacom booth easily
Level 1
Himss floor plan has 3 levels. Enovacom is in level 1.
Hall G
There are three spaces : Halls A-D, Venetian and Hall G. Come to Hall G.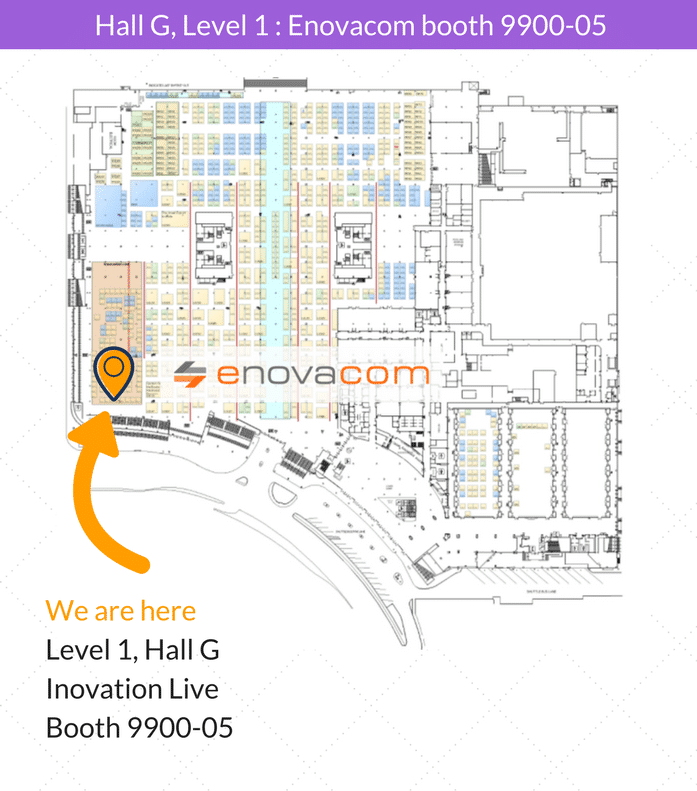 Innovation Live
Enovacom will exhibit in Innovation live space. It is easy to find.
Booth 9900-05
We are please to welcome us in our booth 9900-05.
WHEN :   March,5-9 2018
WHERE :  Venetian-Palazzo Sands Expo Center LAS VEGAS, NV
If you have any questions about our solutions our about Himms event please contact us.