On Thursday 29th November, the second edition of the health IT conference will be held in Drummondville, Quebec. This years event will focus on the theme of "managing complex projects".
The Enovacom team are excited to meet you on site to share and discuss the latest news about IT Santé and provide an insightful look at the regional interoperability project in the province of Quebec. In addition, we are participating in a workshop at 11am on IoT and Predictive Medicine. Please take note for your diaries below:
Attend the workshop on biomedical devices
Meet us at Workshop 1-3 at 11:00 am: "Biomedical devices connected to Predictive medicine, what are the key steps?"
Digitilisation of medical records, sharing of patient data, connected medical objects and devices… The e-health revolution will transform the links between patients and healthcare professionals with the evolution and explosion in the volumes of data continually produced.
Many cases of use tend to appear to improve and accelerate the care of the patient. Rapid access to all patient information or rapid response based on the data collected are all challenges that need to be addressed today.
Enovacom will present how it is now possible to make this health data available to all actors & stakeholders, with a new technological approach.
Enovacom provides integration technologies and a data repository that can be used in many applications, including IOT, BIG DATA and IA.
Attend a full demonstration 
During this workshop you will witness and experience a complete end-to-end demonstration from the collection of vital signs data from biomedical devices to their integration into a shared document repository.
The data can then be used in different analytical solutions, patient portals and also for physicians.
The demonstration will be illustrated with several concrete cases.
Would you like to benefit from a personalised demonstration to communicate your different software and/or biomedical equipment? Make an appointment now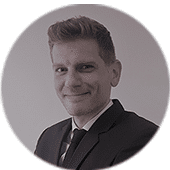 Jean Casini
Business Development Director – North America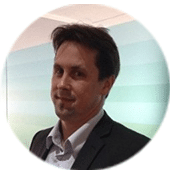 Jean Baptiste Michon
Product Marketing Manager
Adress :
Centrexpo Cogeco Drummondville
550, rue Saint-Amant,
Drummondville, Québec
Opening hours : 
8:00 am to 5:00 pm: Health IT Event
5:00 pm: Networking Cocktail