Guides
Our expertise in Interoperability and Healthcare IT Security
White Paper
The Role of Connected Biomedical Devices in Tomorrow's Hospital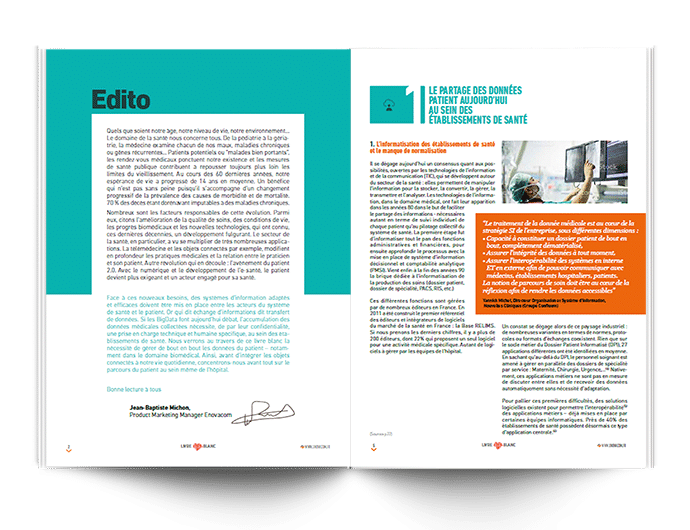 How does this benefit Patients, Nurses, IT and Biomedical Teams? How we automate collection of Vital Signs? How can connected devices help reduce manual transcription errors and observation recording time … ? Discover a comprehensive white-paper demonstrating how connected devices can contribute to enhancing continuum of care.
White Paper
Patients and their data: the foundations for healthcare transformations
If you consider that 25 to 30% of medical examinations and interventions are unnecessary, that our healthcare system (and its staff) is under huge pressure and that many organisations need restructuring it becomes obvious that e-health must keep on developing and improving …
Unilabs Switzerland
Interoperability enhancing the Healthcare sector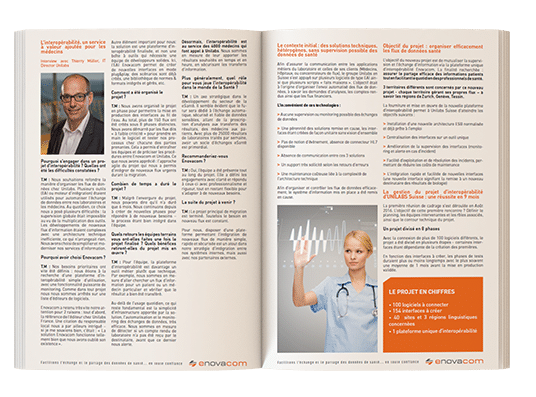 Discover how Swiss Group Unilabs enhanced their capability to facilitate data exchanges between laboratories, doctors and hospitals. Enovacom won the opportunity to enable interoperability for Unilabs with their comprehensive integration platform. Lets take a look at the progress thus far.
FHIR Guide
It is time to shine for the interoperability standard
FHIR® has emerged as the new healthcare messaging standard, but when will it take over the achievements of its HL7 v2 and v3 predecessors? What are the challenges facing the wide-scale adoption of FHIR? How can it support emerging technologies such as AI? Learn all the answers to these questions and more in this white paper written by experts from around the world!
Guide
The 7 deadly sins of interoperability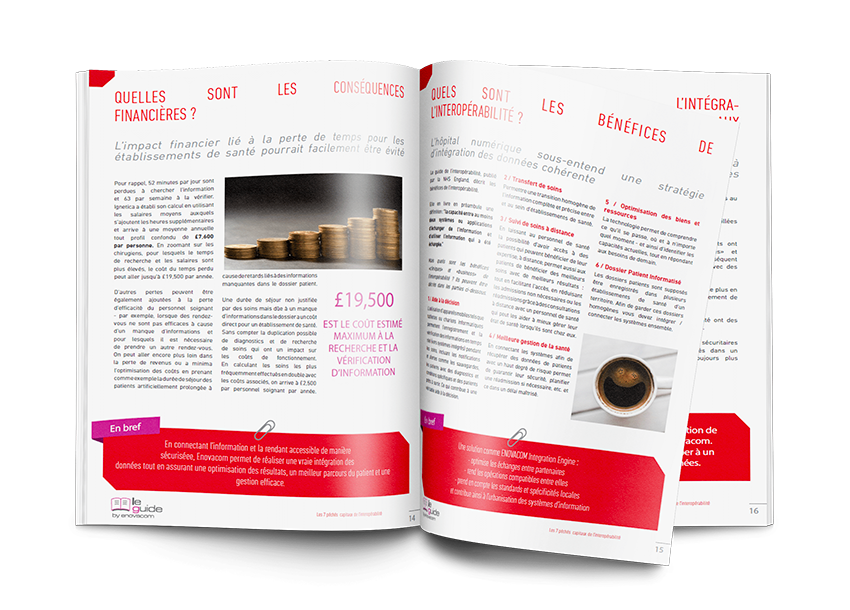 For the IT of a healthcare organisation, it is always difficult to resist certain temptations … Enovacom invites you to plunge into the 7 deadly sins of interoperability without any guilt! Because succumbing to temptation is good for you, good for your information system and good for your business.