Software Vendor
Enovacom enables a phased approach to EPR implementation, supporting software vendor solutions in a simple, manageable and secure way. Our solutions maximise the interoperability potential of healthcare systems and empower scalability across a single site or an entire health economy.
Secure and scalable solutions to deliver interoperable health systems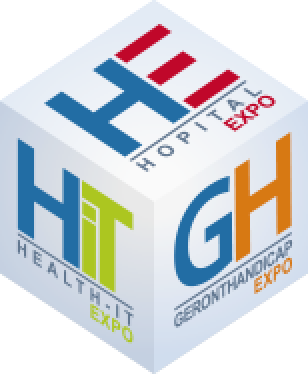 Our understanding of healthcare, along with our reputation for securing information enables us to satisfy the information governance requirements for sharing patient data – within a single organisation, or across an entire health economy
Enovacom provides a platform for safe and secure information sharing across multiple systems that enhances information security and reduces the potential for fraud
Maximise your potential for interoperability
Enovacom provides 'out of the box' interoperability and identity management solutions that work seamlessly with healthcare information systems – extending the market for, and capabilities of healthcare software providers
With a rich history of working with EPR and software solutions of any scale and complexity, we simplify integration and enable vendor solutions to fit with any approach to implementation
Population health and Care Management
Enovacom's solutions integrate systems to enable the retrieval of rich data sets – helping to identify 'at risk' patients, reduce readmissions and support safeguarding
The exchange of information between connected systems informs the understanding of what is happening, and where at all times. This enables organisations to identify current capacity and forecast resources for future demand
Connected healthcare improves productivity and reduces time lost in clinical documentation, subsequently improving patient care
Your data are designed to meet your requirements. Under Art .34 of the French law 'Informatique et Liberté' of January 6, 1978, you are informed that you have a right of access, rectification and deletion that can be exercised upon : info-web@enovacom.fr.
For sales, partnership and standard enquiries, you can contact the offices in the UK, Canada or France, during office hours of 9am to 6pm (Central European Time), excluding public holidays.
Call us
  +33 (0) 4 86 67 06 79
  + 1 514 791 5933
  +33 (0) 4 86 67 06 79
  +44 (0) 203 755 3415
Email us
contact@enovacom.com
Find us
Enovacom
Parkshot House, 5 Kew Road
Richmond Surrey, TW9 2PR
United Kingdom
Enovacom
3700 – 1000 Rue De La Gauchetiere Ouest
Montreal, Québec – H3B 4W5
Canada
521 Avenue du Prado
BP 80186
13268 Marseille Cedex 8
France